Rainbow Sushi
Koi pond with yellow and orange,
Feeding Frenzy
Orange, yellow, and white koi fish, swimming and swirling around, making ripples in the clear water.
Sink or Swim
Small school of orange koi fish in deep blue pool of rippled water.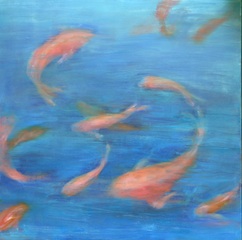 Old School
School of pink koi, turquoise and caribbean blue water.