Yellow Sky
Fit of crazy yellow sunlight through dark drifting plum colored clouds, setting over a calm sea.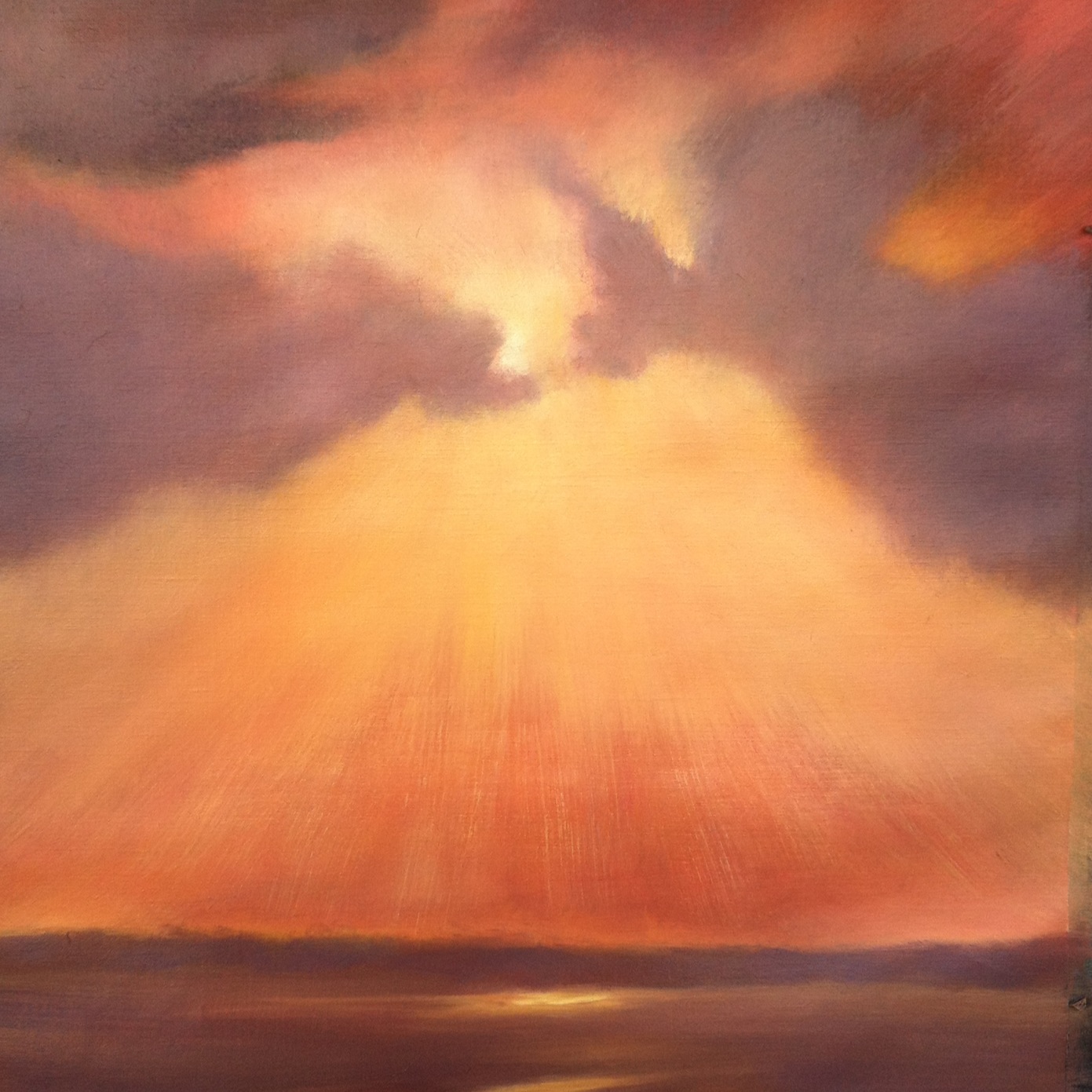 Evening Sail
Rays of of lively warm sunlight bursting through billowing lavender-grey clouds over a quiet sea of water.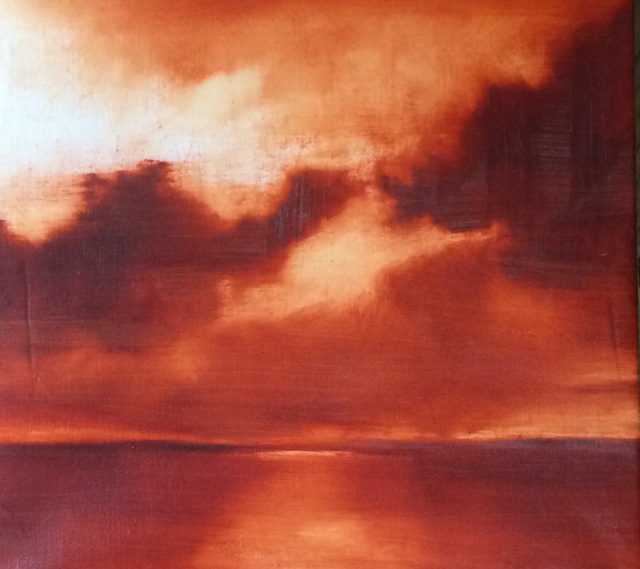 Naked Sky
Red poppies blooming against warm blue sky.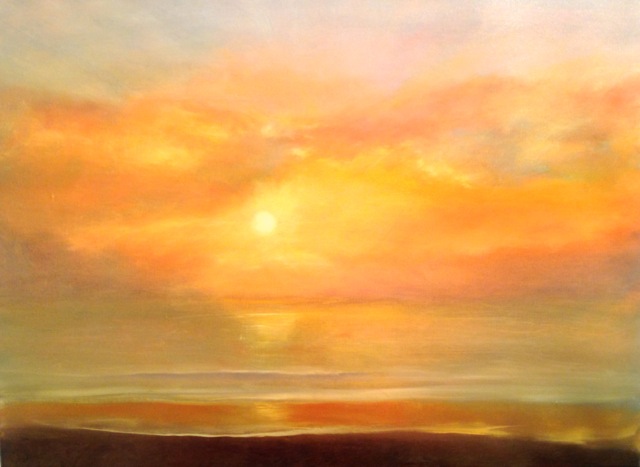 Slowly, Softly, Sinking
Golden sky with setting sun over the water.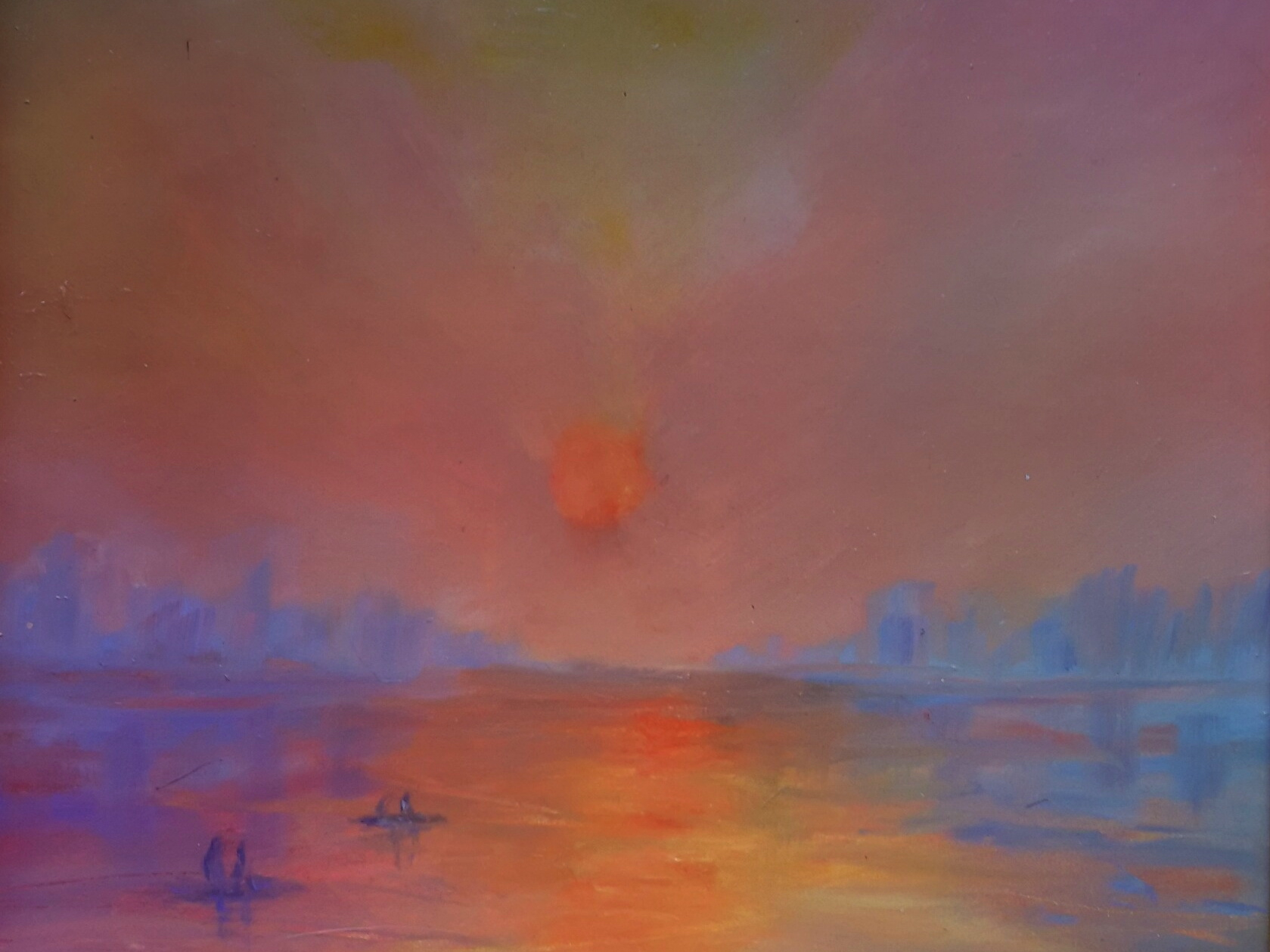 Slow Sunday Sunset
Cityscape sunset with rowboats.
Twilight
Summer sunset over the water.